For more than 80 years, Wila has supplied trend-setting press brake tools and accessories worldwide for press brake builders and users. Wila tooling is state of the art in every aspect. Their speed, reliability, safety, and overall performance are unrivaled.
Their product range includes:
Clamping systems which are designed to be quick and easy, and most often automatic.
Tooling that has been carefully selected and designed to fit into a tooling program that meets the many needs for bending a huge range of sheet parts in varying material types and thicknesses.
Crowning systems available in a wide range of models with automatic or manual operation for practically any press brake type or size.
Accessories to complement the Clamping, Crowning, and Tooling lines, Wila offers an extensive Accessories program to provide additional versatility to the sheet metal fabricator. Be it radius tooling, offset tooling, adjustable die systems, part marking prevention materials, or tooling storage systems.
For a quick and easy solution to meet your specific tooling requirements, try the Wila product finder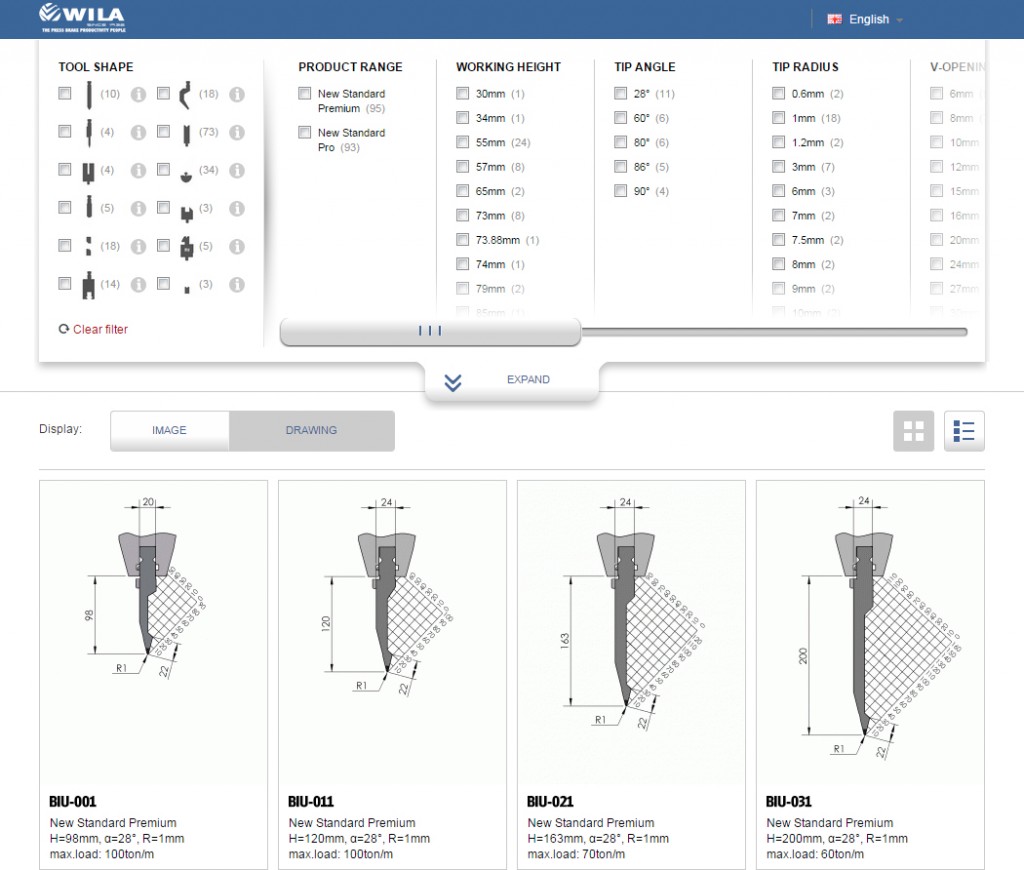 ToolsPress Press Brake Tooling
Toolspress is a world-class designer and manufacturer of high-quality press brake tooling and clamping systems.
Their quality is very well known in the world market, and offer European, Beyeler, Trumpf-Wila, LVD and Colly style tooling.
View the ToolsPress range…